At BlueStar, we develop bespoke software that works the way you want it to.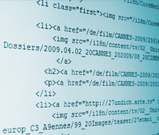 We will professionally design and develop your new website from start to finish including domain registration, email, and business class web hosting
BlueStar are Nottingham's Premiere Software Developers, Specialising in Complex Web-Based Applications, Databases and ERP Systems
At BlueStar, we have been developing bespoke, web based Business Software and ERP Systems since 2006. We follow a strict guideline laid down by you, assuring that the software is exactly what you need and works exactly how you want. We keep you involved with every stage making sure that the product is moving in the direction that is best for you and your business.
For information on our Cloud based software go here.
Does Your Existing Website Need Updating or Amending?
We can make updates and amendments to your website even if it was developed by a third party. We are happy to offer our web maintenance service either on an ad hoc or regular basis. Please call us to discuss and we will take a look for you.
Business is changing; don't prevent yourself from doing the same
We know that things never stay the same, especially when it comes to how your business is run. Should your future plans change, or the business needs to change the way it works, BlueStar's systems are developed in a way that can be easily adapted and added to, without issues.
You don't get rid of us that easily!
Once you are completely satisfied with your software, we won't just leave you to cope with the implementation and use on your own. Aftersales support is as important to us as the initial consultation, allowing us to help smooth out any bumps and niggles you might have and give you full guidance on how to best use your new product. We even offer a maintenance service, allowing us to provide additional support or assistance with any future help you might need.
Web Design and Development
We don't just build web based systems we also design and develop websites including content management systems, website questionnaires and web surveys, dealer locators utilising Google maps, the list goes on.
Cloud Based Print Management Solution
We have recently launched a cloud based solution for the printing industry called FootPrint Pro. The find out more about FootPrint Pro go to the microsite
For more of an idea of the sort of thing we can do for you, whether it's website design or web based systems please feel free to browse our Portfolio pages and see what our clients think of us. If you'd like to ask us a question or just have a chat, please feel free to contact us.