BlueStar Blog
Check out the latest news and blog entries using the links below. More blogs entries are being added all the time so please check back regularly.
New Launch - Digital Printing Solutions
19-Jun-2017
BlueStar are about to launch their latest digital printing solution for one of their clients. The solution will allow them manage their website and printed datasheets from a single location. Produc...
Web Based Digital Printing
19-Jun-2017
BlueStar recently launched an on-line digital printing system for an East Midlands based college. The solution was developed to enable the college to communicate better with college applicants a...
What is an SSL and How Can it Help My Website?
06-Apr-2017
An SSL secures connections from your website to the user''s web browser and vice versa. What this means is that any data the user (or website) sends is encrypted or made into a non readable format...
Things to Consider Before Developing Your Websiite
20-Feb-2017
Domain Names There are so many different domain extensions that you are sure to be able to find one suitable for your business. You need to make sure it's easy to type, is easy to remembe...
How Web Based Software Can Help Your Business
29-Sep-2016
Web based software is designed to operate through a browser just like a website. Some of the advantages are shown below: You don't need to install the software on every PC that needs a...
Why Choose Bespoke Software?
09-Sep-2016
If you are running a business, you may be using applications such as Microsoft Word, Outlook and Excel for your day to day admin tasks. for example: Calendars, Stock Lists, Quotes, Contact Lists etc.&...
4 Signs of Inefficient Systems
26-Aug-2016
Are your systems as efficient as they could be? You are re-keying data between different software systems. Re-keying data is a clear indicator that you are wasting valuable time because you ar...
What is HTML?
25-Aug-2016
HTML is HyperText Markup Language. It is used when building websites to describe (to the web browser) pages of websites along with CSS (cascading stylesheets) which provide the layout of element...
Celebrating 10 Years of BlueStar
06-May-2016
How time flies. It doesn't seem like 10 years since BlueStar was born. 2006 saw the forming of BlueStar in Nottingham with the clear objective of providing web based software developme...
Web Hosting - Cheap V's Quality
11-Dec-2013
What is the difference between cheap hosting and business class hosting? If you think the only difference between cheap hosting and business class hosting is price then you are being misled. ...
Introducing FootPrint Pro
08-May-2013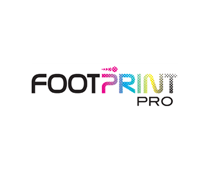 BlueStar have launched a cloud-based management solution for the print industry. FootPrint Pro simplifies the print process from quoting, production though to deliovery and invoicing. To find ...