Bespoke Software Development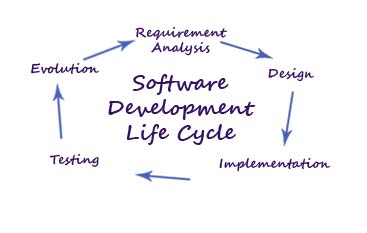 BlueStar are Nottingham's premier software development company. From web apps to client portals; we're experts at using web technology to build business efficiency, give competitive advantage and give you and your clients a much improved service.
"What is bespoke software and how does it affect my business?"
Every business uses some kind of software, whether that be an accountancy package, a stock management system or a shared calendar. They help us to run and manage our business more professionally and efficiently saving us time and money. Well that's the idea anyway. At BlueStar, we've spoken to plenty of businesses that are ready to throw their software out of the window for all kinds of reasons. Some software is too complicated for everyday use; some software requires far too much attention causing a loss of time and others just don't do what they need them to. This can cause the business to take a step backward and force them to develop in a direction that might not be the best move for them. This is where BlueStar come in with the bespoke software option.
"What can BlueStar do for us?"
At BlueStar, we develop bespoke software that works exactly how you want it too. We follow a strict guideline laid down by you, assuring that the software is exactly what you need and works exactly how you want. You won't waste money on unused features as you'll be getting exactly what you pay for. We will keep you involved with the software design at every stage making sure that it is moving in the direction that is best for you and your business.
Business is changing; don't prevent yourself from doing the same
We know that things never stay the same, especially when it comes to how your business is run. Should your future plans change, or the business needs to change the way it works, BlueStar's software systems are developed in a way that can be easily adapted and added to without an issue.
You don't get rid of us that easily!
Once you are completely satisfied with the software BlueStar have provided, we won't just leave you to cope with the implementation and use of the software on your own. Aftersales are as important to us as the initial consultation, allowing us to help smooth out any bumps and niggles you might have and give you full guidance on how to best use your new software. We even offer a maintenance service, allowing us to provide additional support or assistance with any future help you might need.
BlueStar have been developing bespoke software in Nottingham since 2006.
If you'd like to ask us a question or just have a chat, please feel free to contact us on the number shown below.
Check out our Software Development Blog: https://bluestar-software.blogspot.com/