eCRM Solutions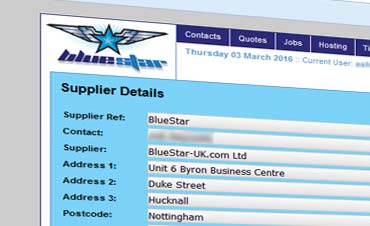 What is eCRM?
An eCRM is an electronic customer (or contact) relationship management system. Any business will need to store contact details for both suppliers and customers. They need to develop and maintain relationships, store details of conversations, notes from meetings, documents and pricelists and other information.
When out in the field, staff will need easy access to this information so they can contact customers and make informed decisions. They may want to use a laptop or smartphone to access this information through the internet.
Key Features:
Store contact information for suppliers and customers
Store a history of interactions with the contact
Upload and securely share documents
Secure but accessible through the internet
Integrate with accounting software such as Sage, Xero, Quickbooks and others.
Link to other software and applications such as Mailchimp.
We provide an eCRM with most of our software projects or it can be used stand-alone. As it is bespoke,it can be tailored to the way you work.
Contact us now to discuss your needs.