Using SMS with Your Website and Software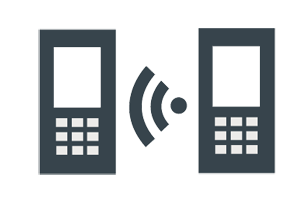 Everyone has a mobile phone and these days and people want to be kept up to date, so there's no better way to communicate with your customers than using SMS or text messages. They are quick and easily read when on the move.
SMS messages are great for confirming orders and delivery times, as well as issuing security information and passwords.
Customer satisfaction can be improved by keeping customers informed and up to date. They want to know when their orders have been despatched, when they will be delivered and by whom.
SMS are also useful for sending reminders e.g. for college, university and job interviews, dental, doctors and medical appointments, and many other uses.
So, how do we do this? The first thing you need to do is to sign up with and SMS gateway which allows you to send the actual messages. The second thing to do is find an experienced developer that can work with the different APIs. An API allows you to link your website or software into the SMS gateway.
BlueStar have developed a number of solutions for integrating websites and software into different APIs. We have developed college interview reminders into MIS, order confirmations, contract labour reminders and many more.
To find out more about linking your website or software to an SMS gateway please give us a call on 0115 871 3111.