Website Maintenance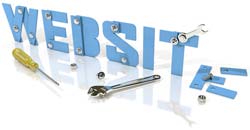 If you don't have time to update your own website, your existing web company are proving to be too expensive or are just not interested helping you with updates then we may be able to help.
We have a lot of experience in updating static websites, WordPress, Symfony/Sonata and others.
We can work on a monthly or adhoc basis depending on how frequently you update your website.
We can handle the creative side and optimise any images you way want to use as well as amending menus and adding pages.
Get in touch now and we'll be happy to discuss your website updates with you.